ATOS ScanBox Series 7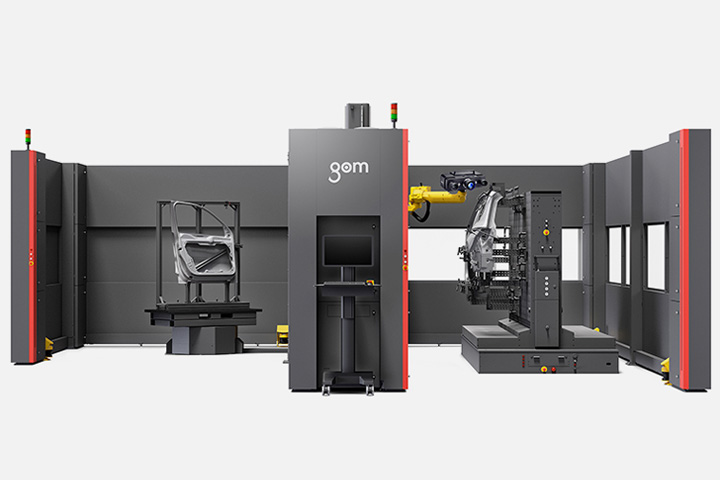 The ATOS ScanBox Series 7 is mainly used in car manufacturing, in try-out toolmaking and in press shops. The optical 3D measuring system performs complete analysis measurements for comparison in the introductory phase or is used for quality control in production. Large parts such as automobile side panels and attached parts of up to 6 m in size can be measured. The full- field measuring data enable the analysis of hole pattern, trimming and character lines. Even heavy and large parts for other applications can be measured and inspected with the ATOS ScanBox Series 7.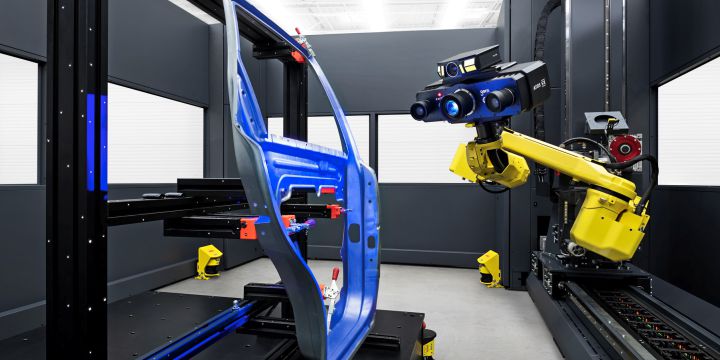 8-axis Kinematics
GOM developed the new 8-axis kinematic system for the measurement of very large parts. A combination of a linear rail, vertical lift and an articulated robot with integrated cable routing allows the ATOS sensor to be positioned with the greatest possible flexibility thanks to the 8 degrees of freedom.
Rotation Table Working Area
The ATOS ScanBox 7260 also has a rotation table working area. This corresponds to the ATOS ScanBox 6130 and enables additional measurements of medium-sized components. The rotation table can be loaded with a pallet system and thus guarantees a quick, repeatable and exact positioning of components.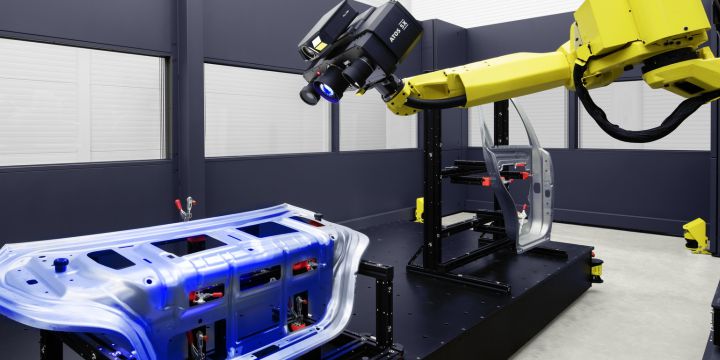 Modular Layout
Uniform construction components and the modular structure of the ATOS ScanBox Series 7 and 8 enable a demand-oriented extension of the ATOS ScanBox both within Series 7 and to Series 8.
Control Tower
All safety systems such as the automatic safety light sensors, floor scanners and the safety gate system are controlled by the control tower. It also provides information about the machine status, serves as a robot controller and contains the image-processing computer. Thanks to the mobile operator station, the ATOS ScanBox can be operated and used for teaching from various locations.