Light Management
The Blue Light Technology excels by its narrow-band blue light, which means that interfering ambient light during image acquisition can be filtered out. The light sources are designed to ensure an optimum illumination with short exposure times for all measuring areas from 10 mm x 10 mm up to 5 m x 5 m.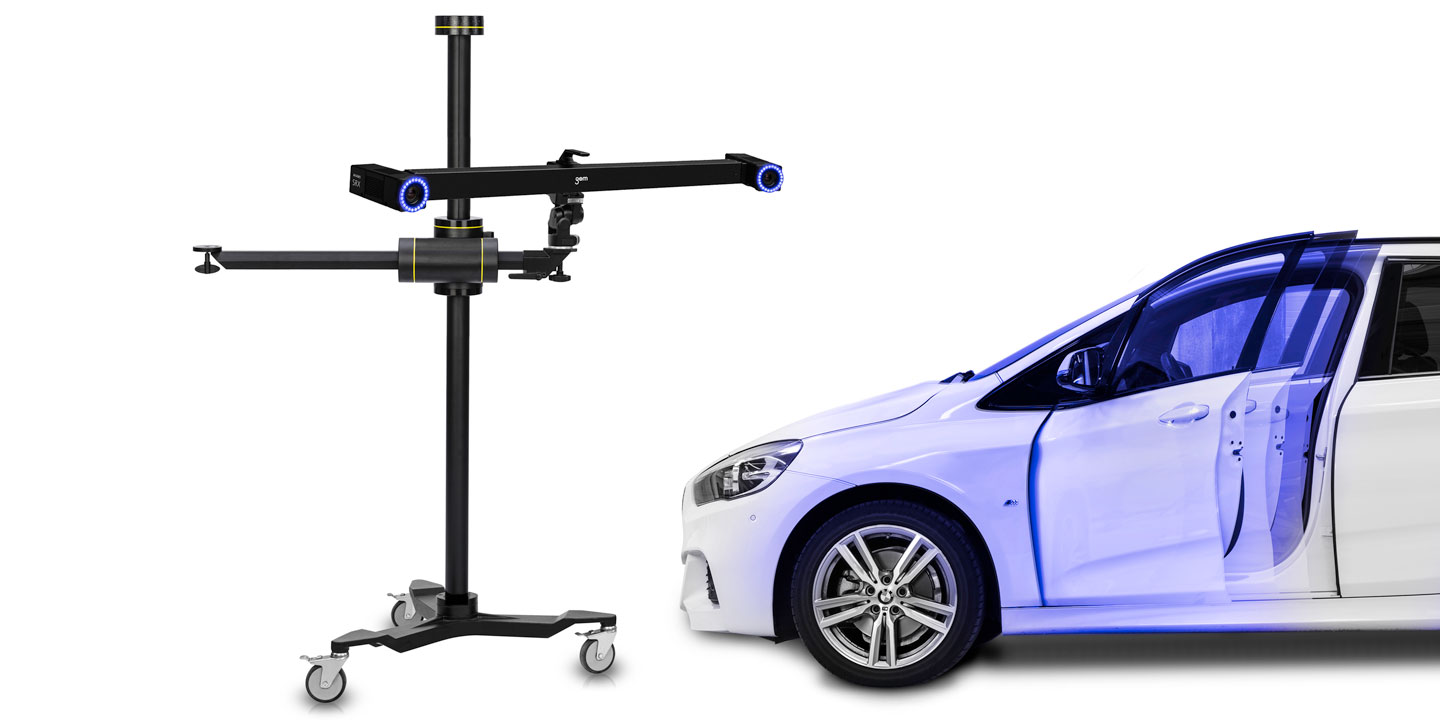 Integration into Testing Environment
The integrated GOM Testing Controller not only controls the stage acquisition but also the light management. Furthermore, a software-based programming interface is integrated for preset or user-defined measuring sequences. The GOM Testing Controller fully supports the integration into existing test environments by means of external triggering and analog data acquisition.
Live Tracking
The Live functions of ARAMIS permit online measurement, positioning and motion analyses and they are supported by measurements with touch probes and adapters.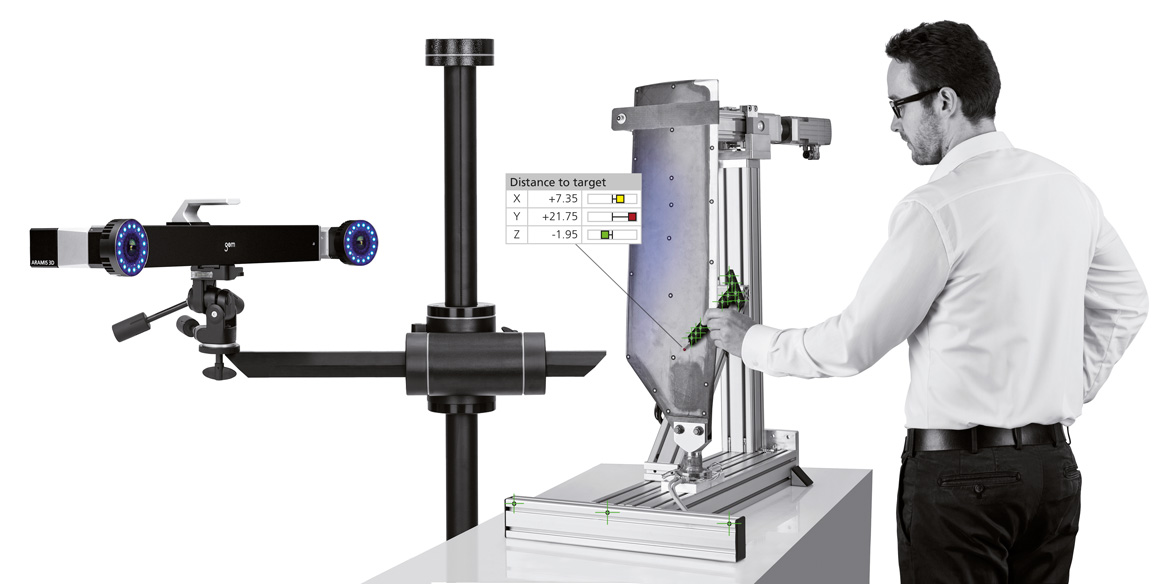 Multi-Sensor
Combining several ARAMIS sensors, allows for measuring from various perspectives with different measuring areas. Here, the deformation behavior of a part is recorded simultaneously from all sides and evaluated in a common coordinate system.
Large Measuring Volume
For dynamic measuring of complex or large applications with dimensions of up to ten meters in size, ARAMIS enables evaluating the vibration behavior of individual blades of wind power plants under heavy loads caused by weather-related influences.
Verification of Numerical Simulation
ARAMIS sensors provide information on material properties of parts. This data is used as input parameters for simulation computations and reference size for optimization and verification. The GOM software allows importing FE data from formats including ABAQUS, LS-DYNA, ANSYS as well as aligning them to the measuring data and in space.
Kiosk – Automated Inspection
The ARAMIS Kiosk Interface is an user interface for automated evaluation of tensile tests complying with different standards. With minimized user interaction, standardized testing procedures can be carried out fast, easily and repeatable for measurement series with numerous specimens.
ARAMIS Solutions
Materials research
Component testing and analysis
Automotive industry
Aerospace industry
Biomechanics
Research and development